Seattle Jim's Super Reverb Restoration
Jim made the purchase on Ebay, and had the amp delivered directly here to the shop. The following pictures show its condition on arrival.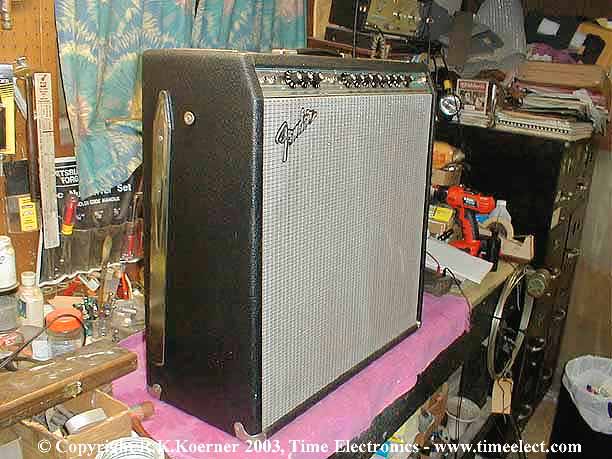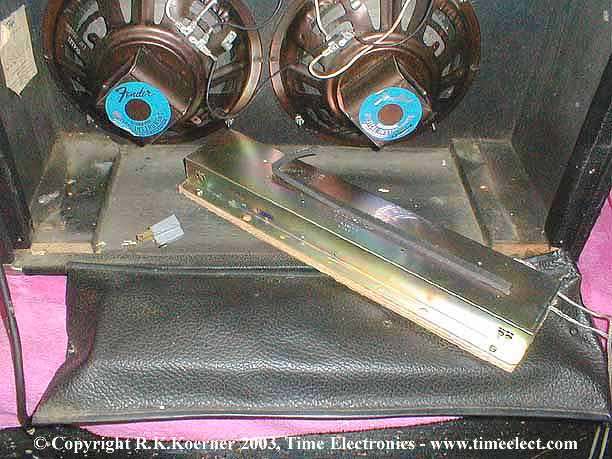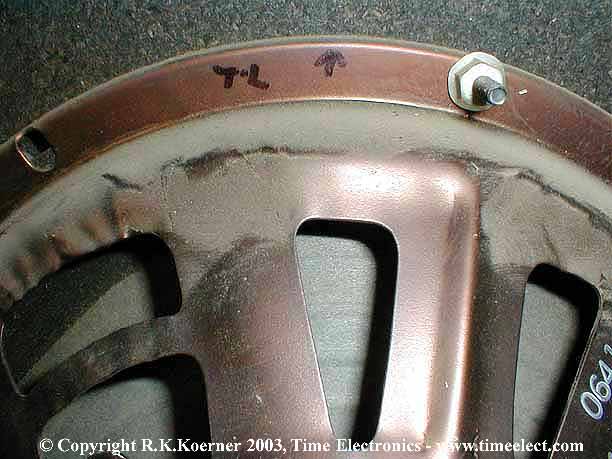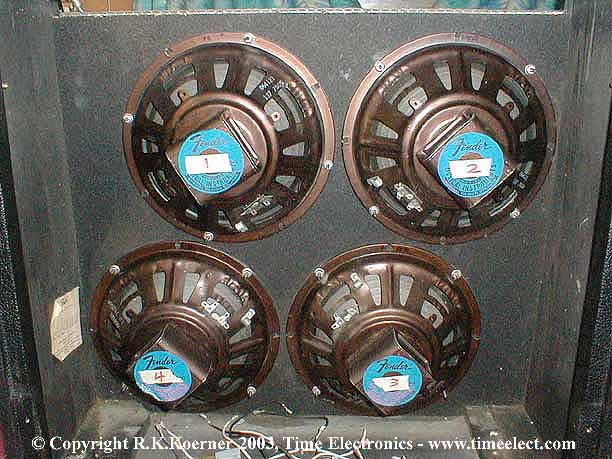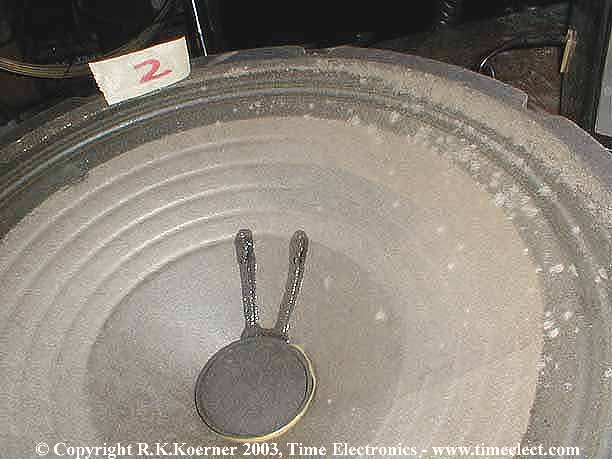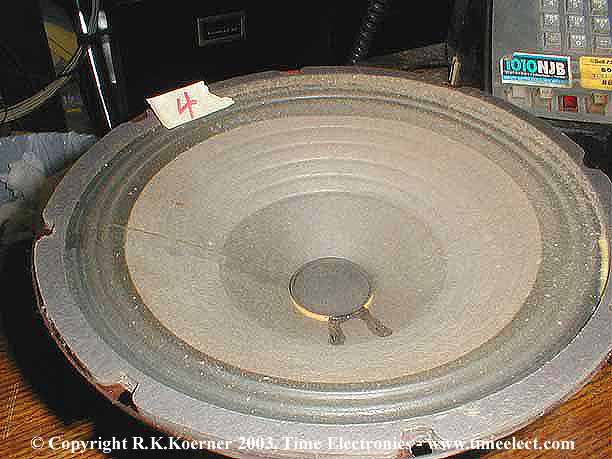 The pictures below show the results of our special speaker treatment to restore them to more their original condition. For more information on this speaker treatment.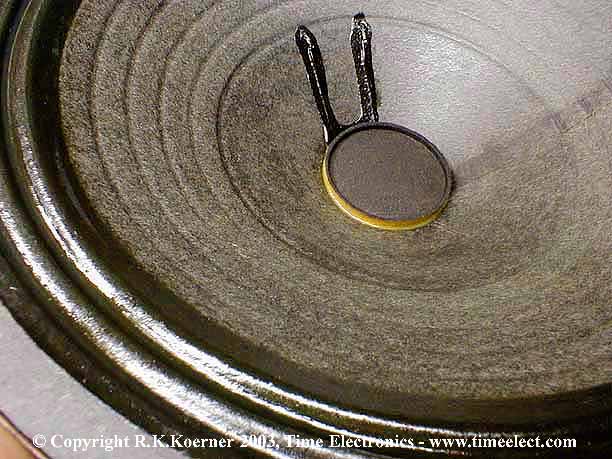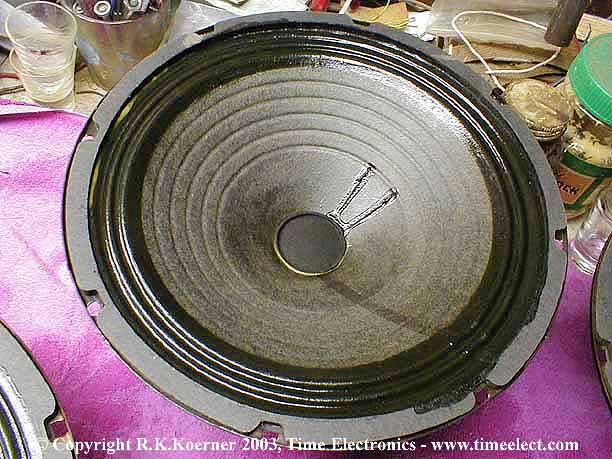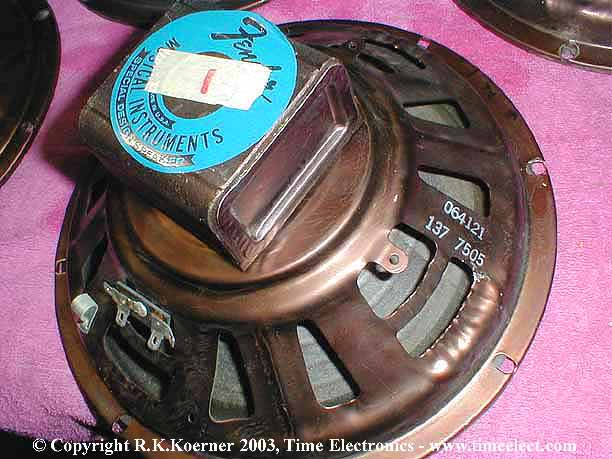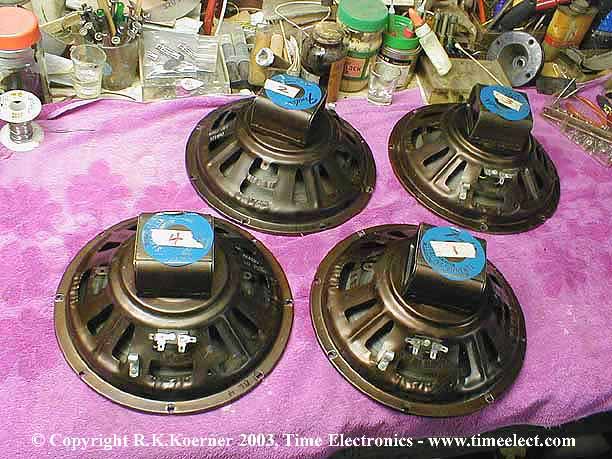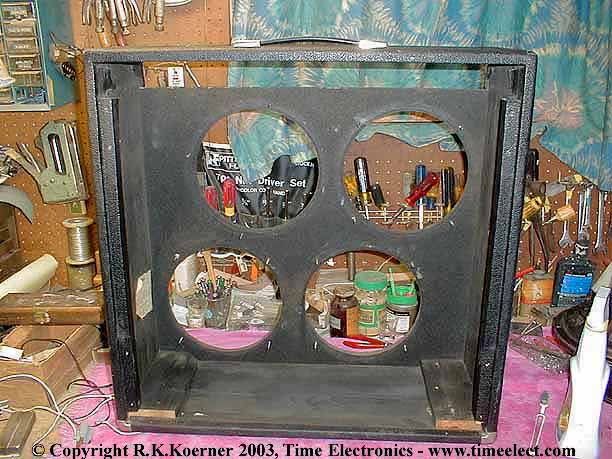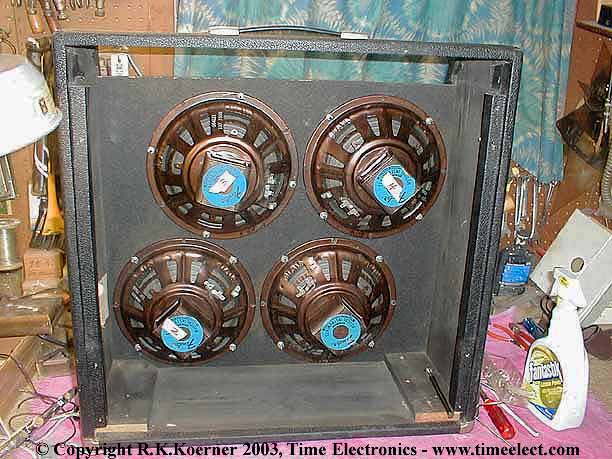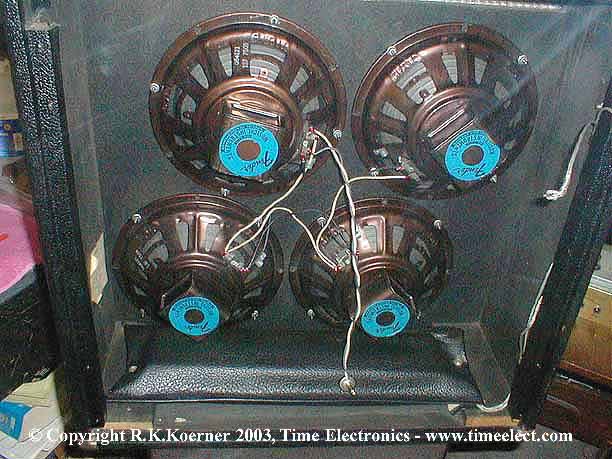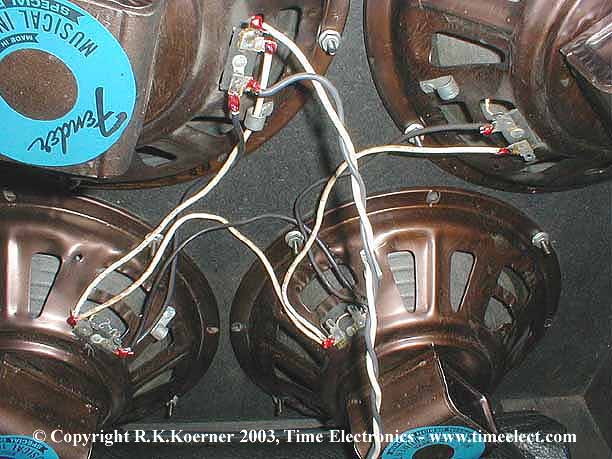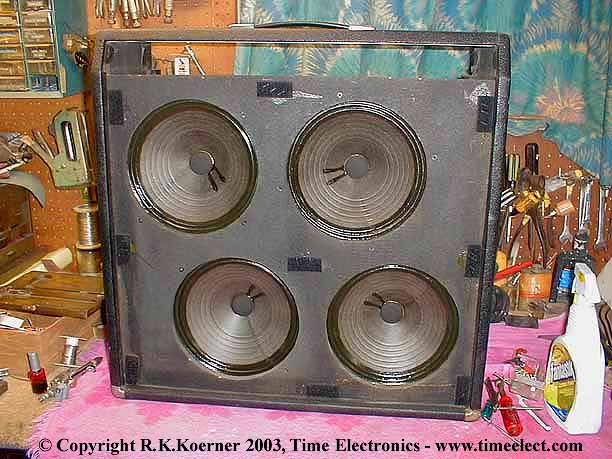 The speaker treatment is now completed to insure the factory original sound is restored. The following pictures show the condition of the amplifier chassis as it arrived here in the shop.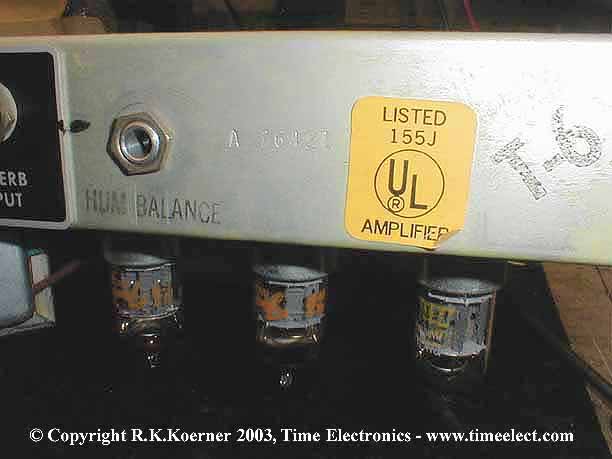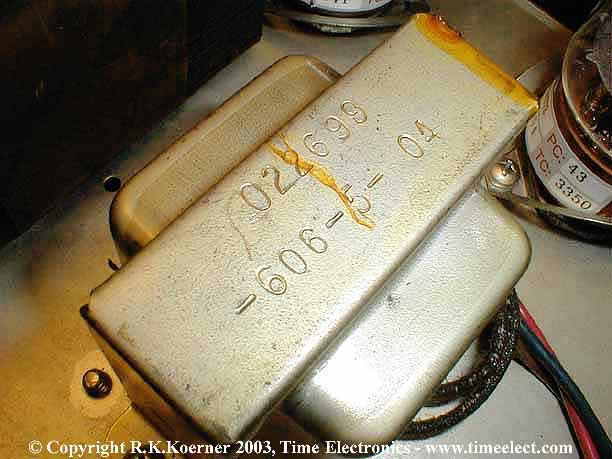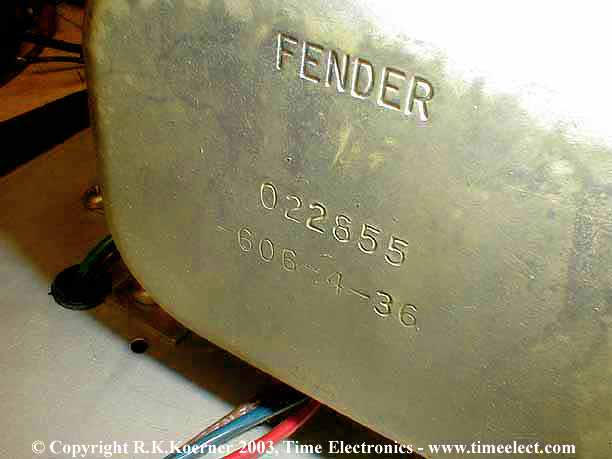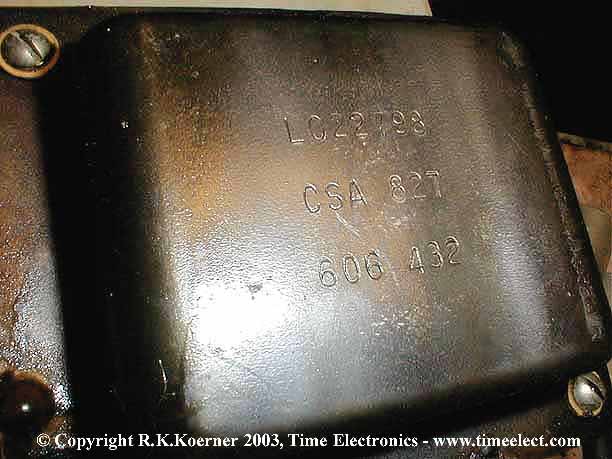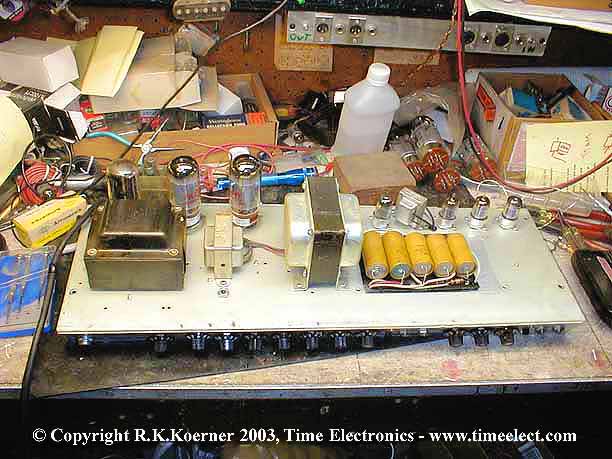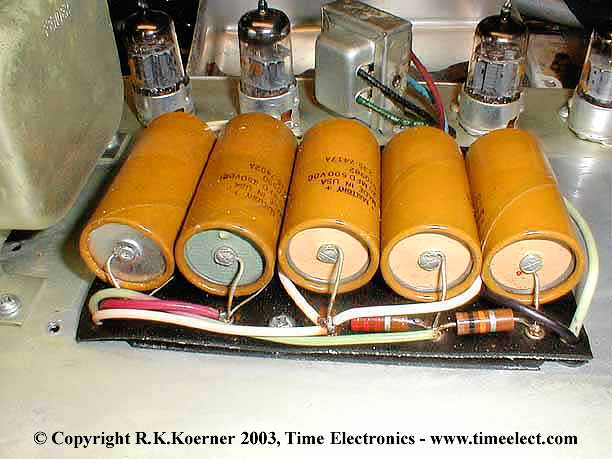 These are the factory original power supply filter capacitors. Their life expectency is 15-20 years. They are over due for replacement.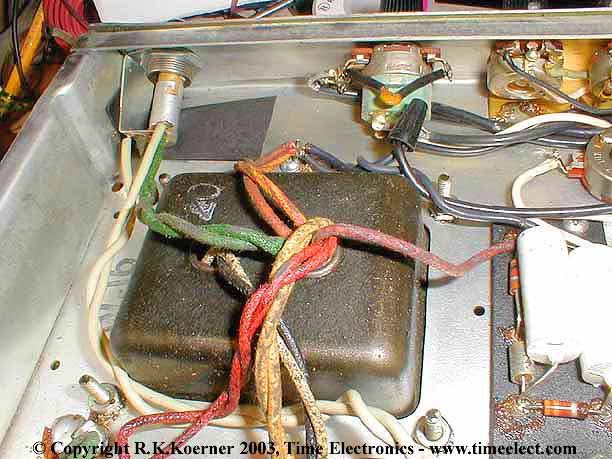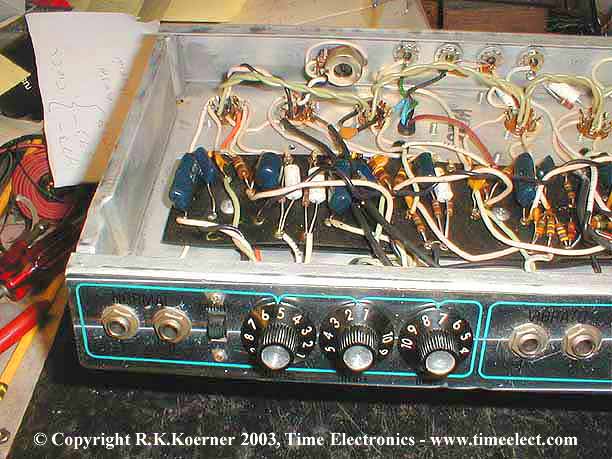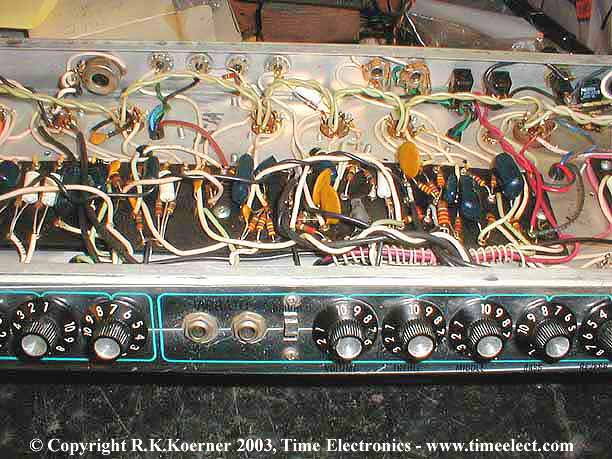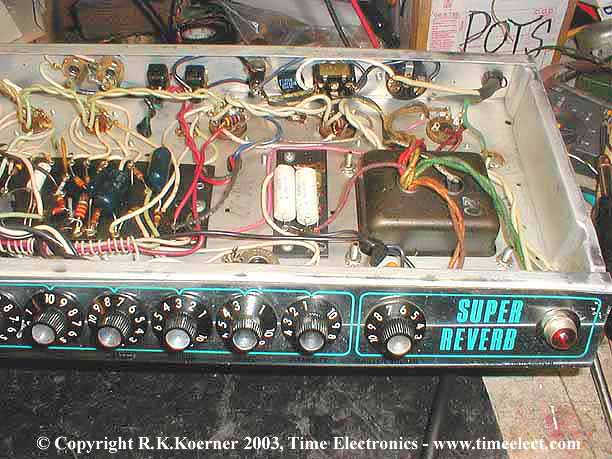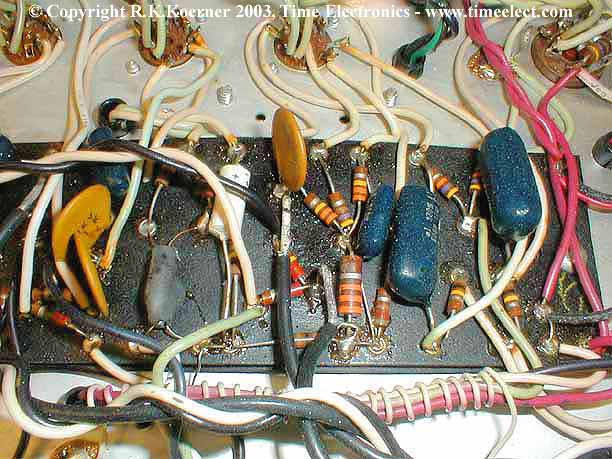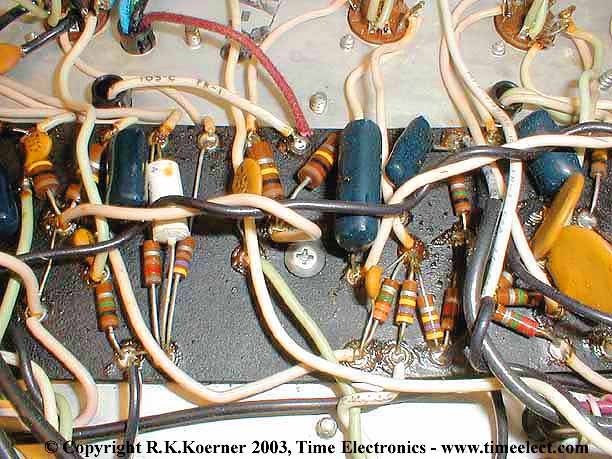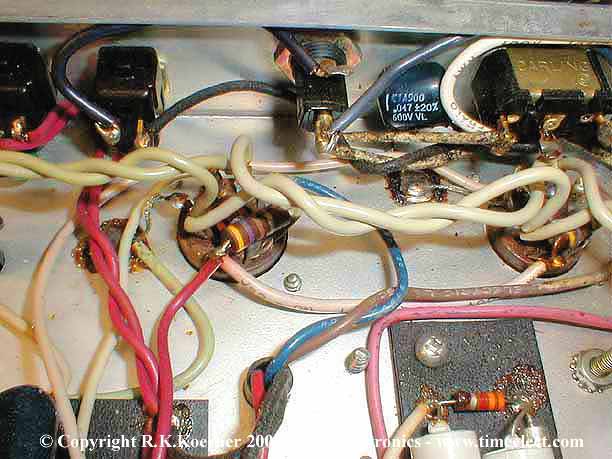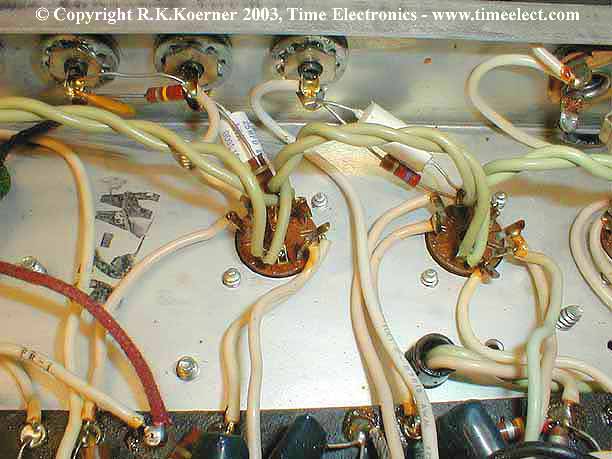 All capacitors and resistors have been measured for any value drift that will change the original sound of the amplifier. These off value components are replaced with the best high quality replacements available today.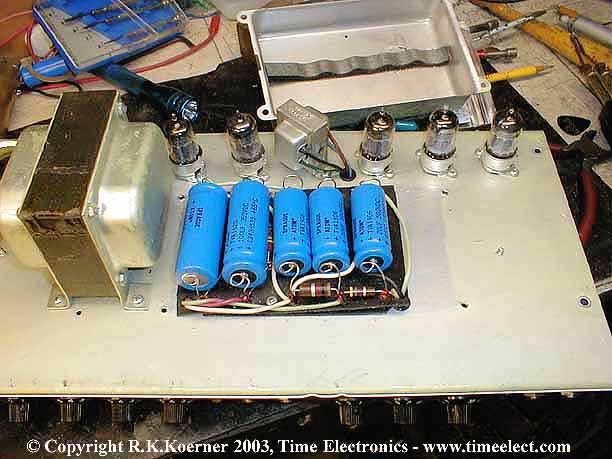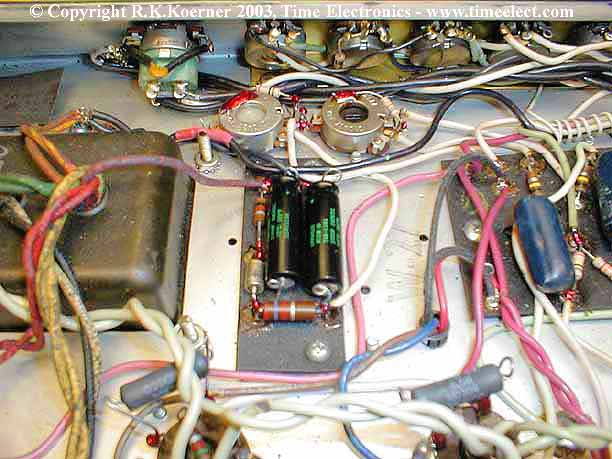 Here, a dual adjustment bias supply modification has been installed to allow the output tubes to be adjusted for proper bias voltage and balanced operation.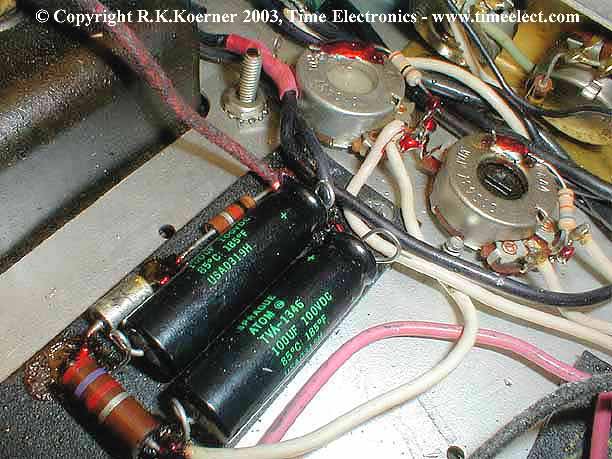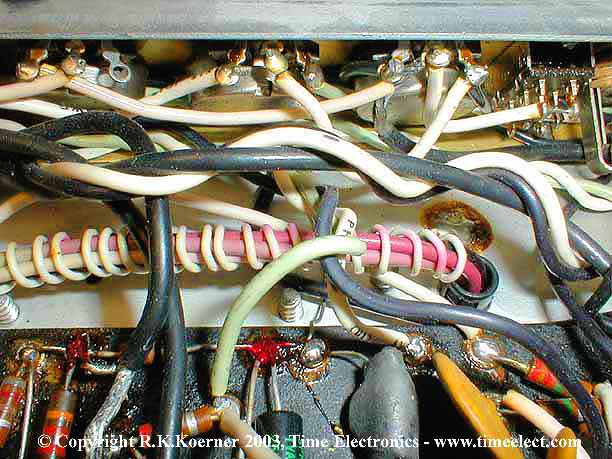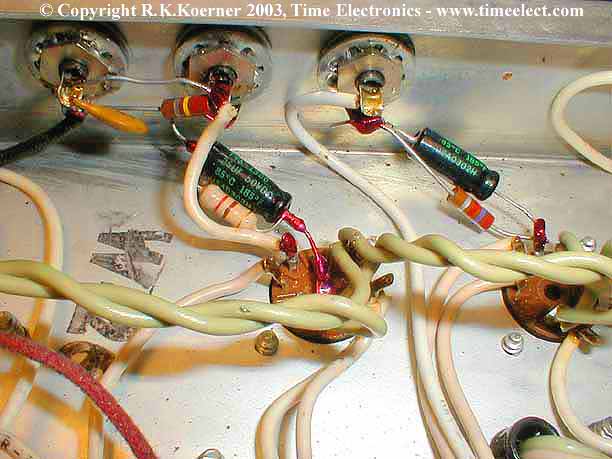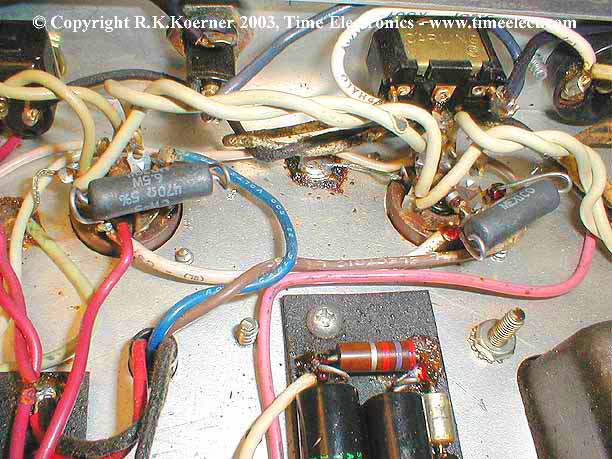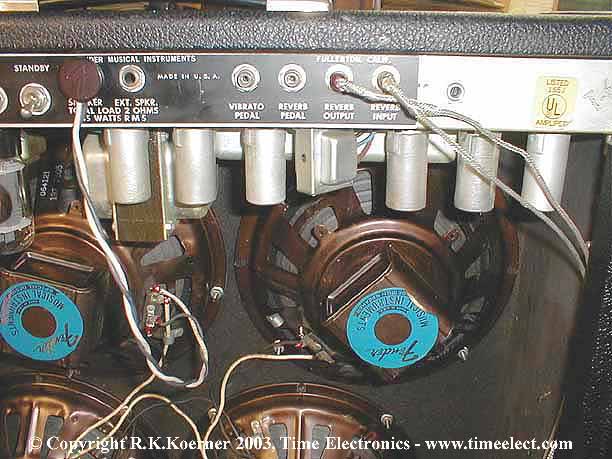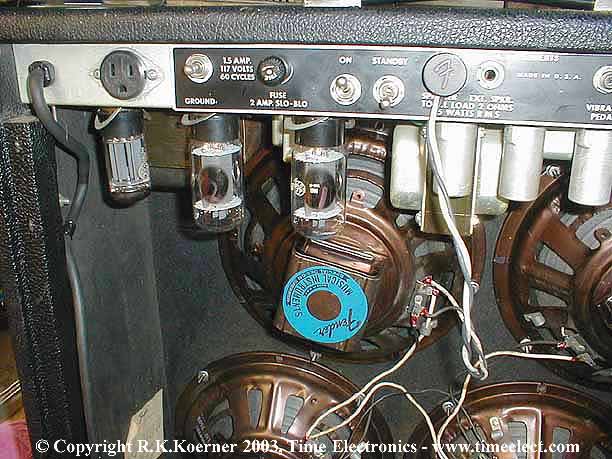 The output stage was setup to run a set of NOS GE-6L6GC's and a GE-5AR4 rectifier.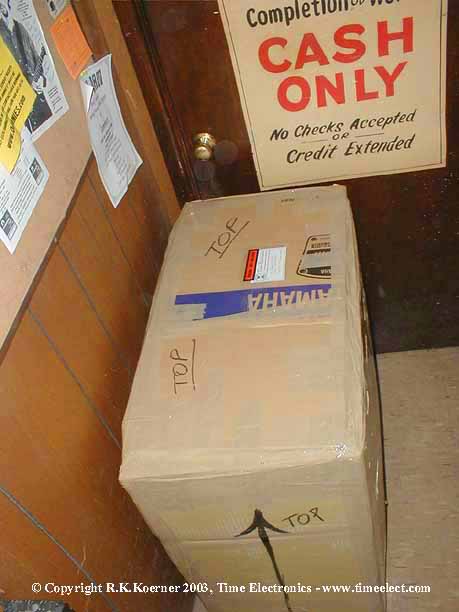 All packed and ready for its trip to Jim.

©Copyright R.K.Koerner 2001 All Rights Reserved.