Custom & Vintage Finishes for Restorations

Pictured are two custom bodies that have been sprayed with today's new high tech "resilient glass" finish. This wet look, is very chip resistant.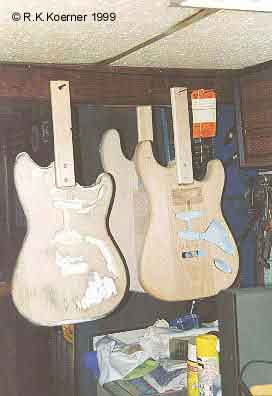 These a some of the vintage guitar bodies in different stages of preparation for spraying. With the changes in the vintage market pricing trends, the re-fin instrument doesn't loose much of its value if the finish is an exact color match, and looks better than the original. We are doing more and more of this kind of work with every passing year.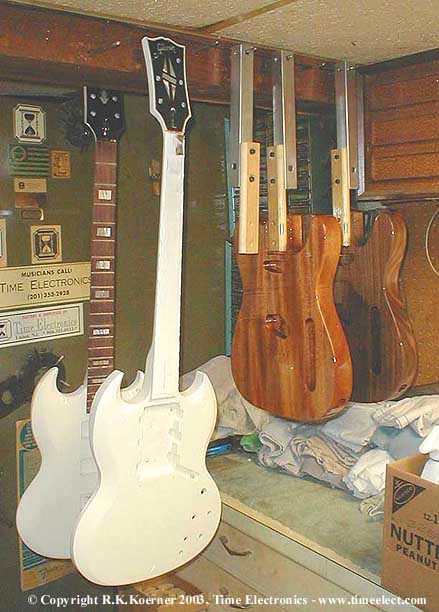 The two Ivory Gibson SG's are a work in progress. The one in the foreground is a 1968 SG Custom in for restoration, and the one in the background is a Custom six string bass.

©Copyright R.K.Koerner 1997 All Rights Reserved.