The Funksters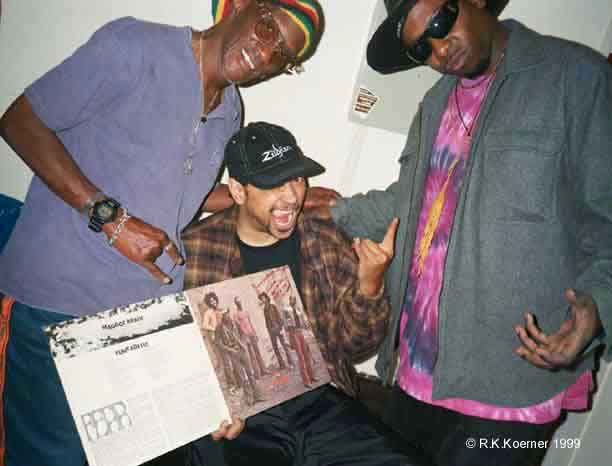 Bernie Worrell, Gabe Gonzalez, and Moon having a Funky time for Rich's camera before the show.




Bernie, there are two very important things I have to tell ya.

First... in this galaxy there's a mathematical probability of three million Earth-type planets. And in the universe, a probability of three million trillion galaxies like this.
And in all that, and perhaps more... only one of each of us.

The other thing is.... there is no way I'm going to get the sub woofers from this DJ
system wired into the house mains in time for tonight's show.

L to R: BJ, Donna McPherson, Bernie Worrell, Van Romaine,
Rich Koerner, Michael "Moon" Rubin, and Greg Fitz.
©Copyright R.K.Koerner 1997 All Rights Reserved.